We are beyond thrilled for Jodie Chapman, whose heartachingly beautiful debut, Another Life, is published today in hardback by Penguin Random House / Penguin Michael Joseph.
This stunning novel centred around Nick, who falls in love with passionate but troubled Anna and must choose between finding the courage to follow his heart or risk letting go of the love of his life, was first acquired by Penguin Random House in 2019 after an impressive six-figure pre-empt. Since then, it has gone from strength to strength, with international rights sold to Germany, Italy, Poland, Russia and Spain.
Described by one reader as a 'heart wrenching portrait', and 'the Romeo and Juliet of our generation' by author Gillian McAllister, this novel has completely captured our hearts, and was most recently selected as a Between the Covers pick by BBC2. Another Life was also featured on Heat magazine and The Sun for a giveaway competition, and Jodie herself will be promoting Another Life on a very exciting blog tour, so be sure to catch her on one of these dates: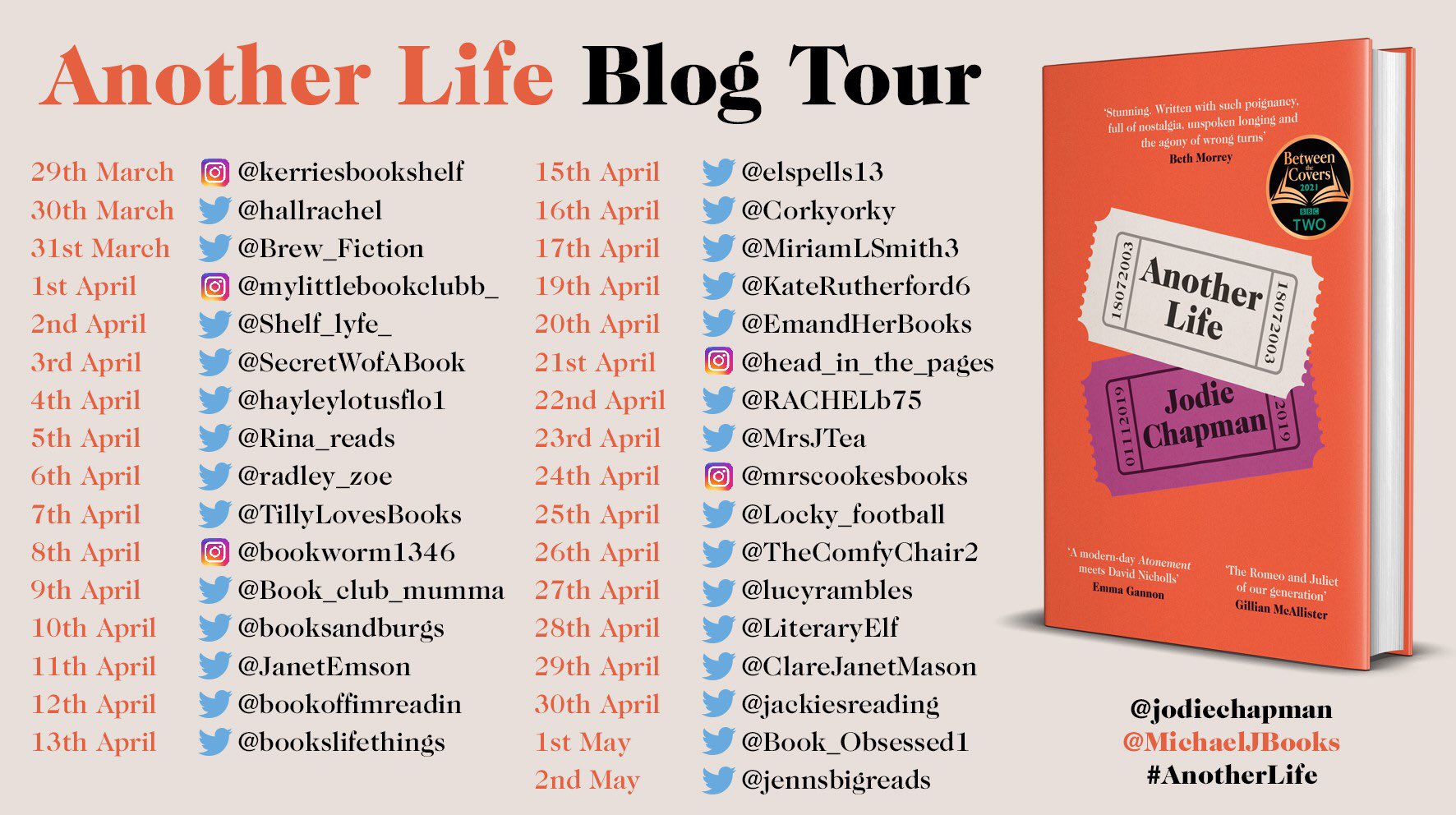 Early reviews of Another Life have been outstanding:
'A modern day Atonement meets David Nicholls. Beautifully written – I couldn't put it down' Emma Gannon
'Like if One Day had been written by Sally Rooney' Reader Review
'The Romeo and Juliet of our generation' Gillian McAllister
'Stunning. Written with such poignancy, full of nostalgia, unspoken longing and the agony of wrong turns' Beth Morrey
We can't wait for the whole world to fall in love with Another Life…
Nick and Anna work the same summer job at their local cinema. Anna is mysterious, beautiful, and from a very different world to Nick.
She's grown up preparing for the end of days, in a tightly-controlled existence where Christmas, getting drunk and sex before marriage are all off-limits.
So when Nick comes into her life, Anna falls passionately in love. Their shared world burns with poetry and music, cigarettes and conversation – hints of the people they hope to become.
But Anna, on the cusp of adulthood, is afraid to give up everything she's ever believed in, and everyone she's ever loved. She walks away, and Nick doesn't stop her.
Years later, a tragedy draws Anna back into Nick's life.

But rekindling their relationship leaves Anna and Nick facing a terrible choice between a love that's endured decades, and the promises they've made to others along the way.
A huge congratulations to Jodie Chapman on this very special publication day! We couldn't be more thrilled, and if you haven't had a chance to purchase a copy yourself, you can do so here.