It's been a great week for our authors' recent paperback publications: we were absolutely over the moon to see both Katherine Faulkner's Greenwich Park and Emma Stonex's The Lamplighters in The Times paperback fiction Top 10!
Katherine Faulkner's twisty debut thriller, Greenwich Park, was chosen as Waterstones' Thriller of the Month when it originally published in March 2021. This dark and intriguing exploration of motherhood and privilege jumped straight onto the Canadian bestseller lists, as well as the USA Today bestseller list. Greenwich Park launched in UK paperback in March 2022, and we are delighted to see it holding strong at No.2 on The Times paperback fiction chart, where it has featured since publication.
The Lamplighters, Emma Stonex's compelling tale of love and loss, inspired by the real disappearance of three lighthouse keepers on the Cornish coast, captivated readers when it first published in 2021. This beguiling debut hit No.5 on The Sunday Times bestseller list in a matter of days, and charted in the Top 40 for 17 incredible weeks! We couldn't be happier that the UK paperback publication earlier this month has seen The Lamplighters return to the charts, currently sitting at No.5 in The Times paperback fiction list.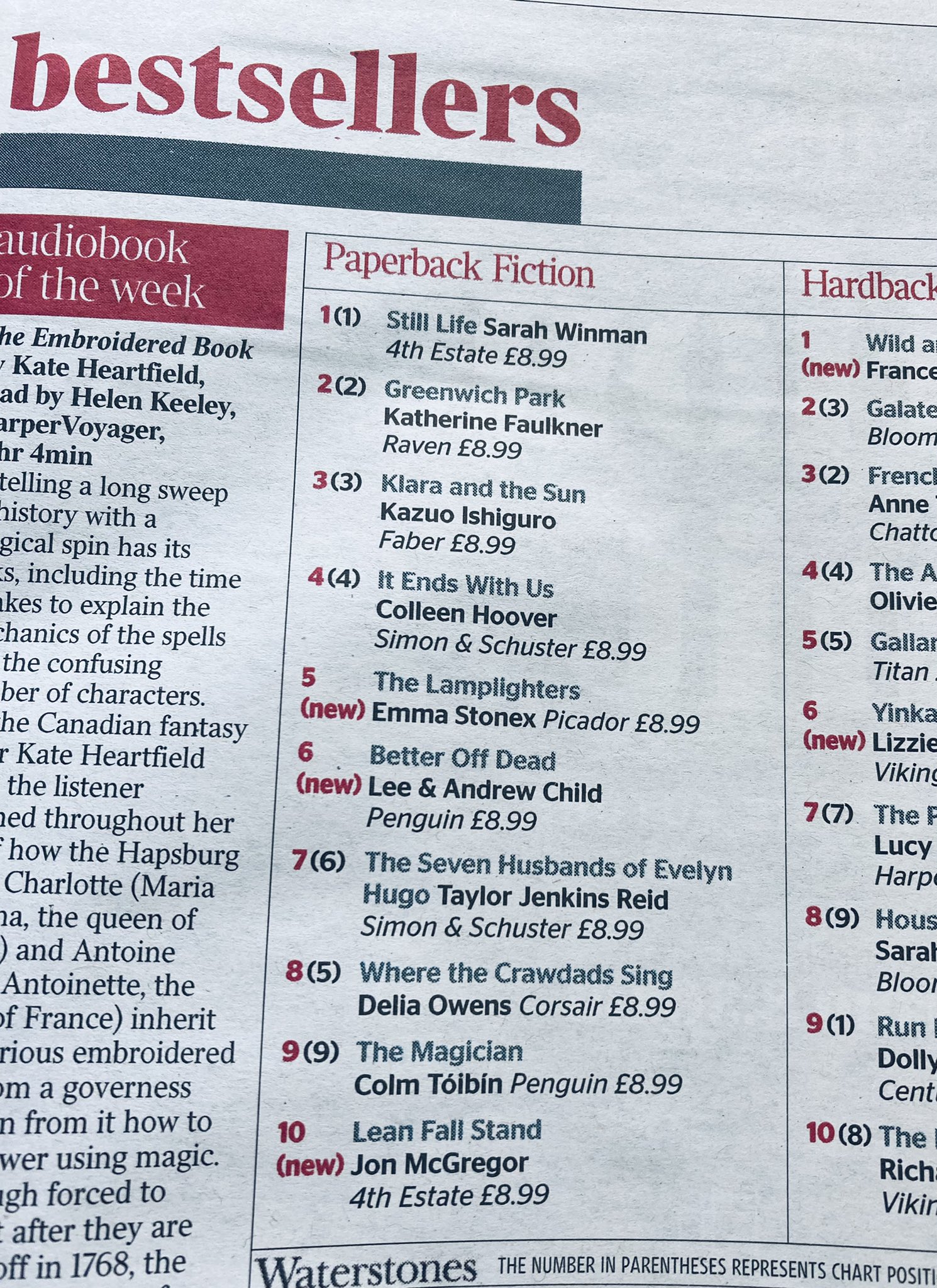 It is so wonderful to see two talented agency authors together on this chart. Congratulations, Katherine and Emma! We are so proud of you, and cannot wait to see what is next for these two brilliant novels!